Would you like to be Confirmed?
Danielle & Rosalie, together with the other newly confirmed are led through the church by the Bishop at the end of the service
Sunday 20th November was a big day for our parish when Danielle Craddock and Rosalie Greenwood were confirmed by the Bishop of Barking at St John's, Loughton.
So what is confirmation? Well, at Baptism, if you were a child your parents and godparents were asked to declare on your behalf that they believed in God and that they would bring you up to follow Jesus. Confirmation marks the point in the Christian journey at which Rosalie and Danielle have affirmed for themselves the faith into which they have been baptized and their intention to live a life of committed discipleship. This affirmation has been confirmed through prayer and the laying on of hands by the Bishop of Barking. The Church also asks God to give them power through the Holy Spirit to enable them to live in the way of Jesus.
Rosalie Greenwood, the Bishop of Barking, Danielle Craddock and our Vicar, Noelle Taylor
Would you like to know more?
If you would like to explore being confirmed or brush up on the christian basics, we are starting a Confirmation Course on Tuesday, 17th January and then on a fortnightly basis for about 14 times to get to know one another and the Lord. If you would like further information please do contact our Vicar, Noelle Taylor on 01277 362173. She will be delighted to hear from you.
Welcome to our Church!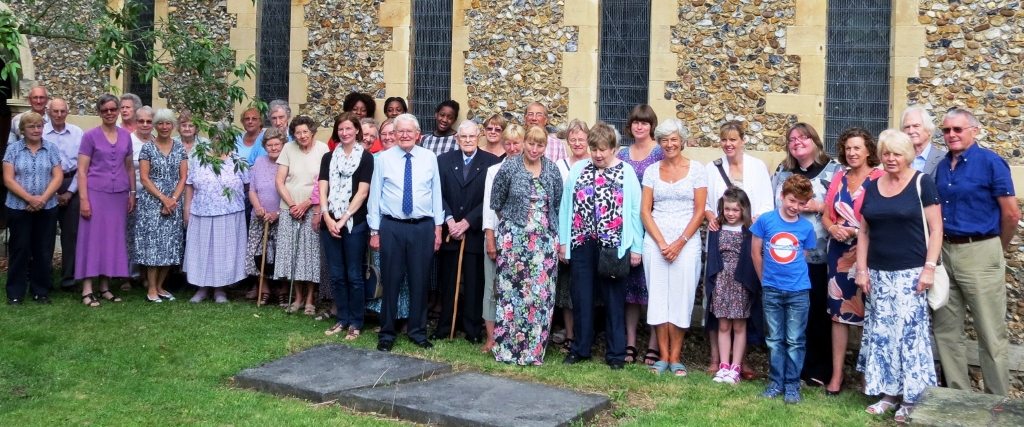 We hope you will find all the information you need on our website, whether you are thinking of visiting us, or are already a member of our church community. We strive to create places of Christian faith and worship in our two beautiful church buildings; St Martin's in Ongar Town Centre which was built nearly 1000 years ago and St Peter's which was built in Victorian times in the fields beyond Shelley. An important element in our reaching out to our local community is making the church building available each day for those who wish to visit for whatever reason. St Martin's in Chipping Ongar High Street is open every day from morning to dusk.